Smart House Controllers
Project illustrations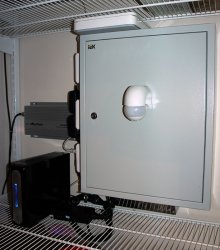 Automation challenge
Upgrading of the " smart house " system of the Marfino Vlogna province housing, which was to replace the existing system with a new one.
Project implementation
For the project, it was decided to use the Modbus protocol as the central controller for the management of the system.
Functional requirements for the smart house:
1. Remote and independent street power management ( street lighting, garage, etc.), first and second floors.
2. An independent power supply line for the gas boiler, refrigerator and freezer.
3. Availability of a continuous power supply to provide electricity: central controller, input-out modules, GSM-mode, operator panel, GSM-assistant, Apple Time Capsule, LAN switches and server computer.
4.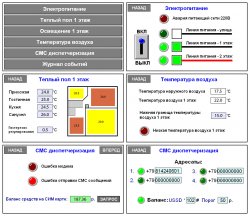 Management of first floor lighting through remote control.
5. Four-zone control of the heat floor of the first floor (home, living room, kitchen, plumbing).
6. Multimedia control and first floor lighting through a universal control remote.
7. Running the stairs between the floors and lighting in the bedroom.
8. Control of ambient air temperature and air temperature in the first floor.
9. Message SMS (SMS Dispatch) in emergency situations (no network of 220 V, street feeding accidents, first and second floors, low first floor air temperature, etc.).
10. Management and monitoring of the smart house through sensor panels and web interface.
Composition of the system
The smart house system consists of a central control cabinet, an additional control cabinet, a server computer, multimedia devices, LAN switches, a router.
The system ' s automobile has an uninterrupted power supply, allowing the system to operate with short-term power outages.
You might also like: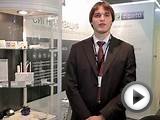 Зипато-бокс - умный контролер для дома, HI-TECH BUILDING ...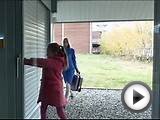 LogicMachine Wall, жестовое и голосовое управление умным домом
Запись вебинара компании QTECH о решении "Умный дом"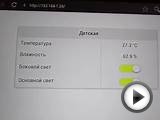 Умный дом своими руками (первые шаги)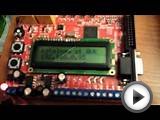 Контроллер ДОМОВЁНОК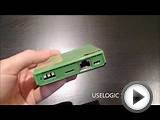 Беспроводной контроллер управления Умным Домом
Related posts: