Smart House Project
As a smart house beetoo home project, iridium awards 2014 won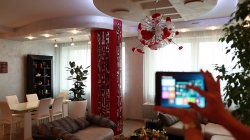 To support the development of solutions for smart houses, iRidium mobile runs an annual iRidium Awards award. Admission of applications for the 2015 award in the middle, while we are talking about the winner of last year ' s BeeToo Home, the IRidium-based management interface.
The BeeToo project history began at the end of 2012. The founders of Alexander Borovsky and Stanislav Buyanov have begun to develop corporate web-based systems and have had no relations with smart houses when one of the co-facilitators complained to them about his superior's smart house.
As it turns out, the previous integrator has performed fairly quickly: the reliability of automation has left much to be desired, there have been persistent problems that have been handled for a very long time. And the system itself, which had been installed only three years earlier, was already very outdated. The scope of the facility is impressive: 14 rooms with more than 250 metres of space and seven rooms with an additional area of more than 150 metres. From the point of view of the integrator, it's not an apartment, it's a whole polygon.
The Employer wanted to maximise and increase the reliability of the available smart management system Home and automate new accessories. There's an iRidium in this story. On the basis of iRidium and iPads as board managers, Borovsky and Buyanas have established their own automation system that is not related to the already in existence, and developed a smart house management interface, which is called BeeToo Home.
In this apartment, BeeToo now manages light in all spaces, curtains, multimedia, microclimate and remote opening of the front door:
Six more violin interfaces
Full description of the project on the iRidium website.
IRidium has been a good opportunity to express itself as a company using non-standard working methods. Specially to participate in it in Bee Too was frustrated by the creation of a beautiful role that represents their system in operation (the above-mentioned video is an expanded version of that victor-le). The work was evaluated by the iRidium mobile team for uniqueness and beauty of the interface design, and the complexity and uniqueness of the project. BeeToo was the best in both categories.
Competition was quite strong: from 17 December 2013 to 28 February 2014, 18 applications were received from 10 countries in the world: Russia, Belarus, Brazil, Viet Nam, Great Britain, Netherlands, Belgium, Czech Republic, France and Saudi Arabia. Many users and companies in the automation market were following this competition, and after BeeToo won, they were interested in buying their interface, it was a real breakthrough. The guys appreciated the importance of the quality of their work.
You might also like: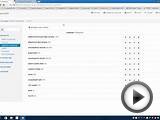 Умный дом MajorDoMo и шаблоны поведения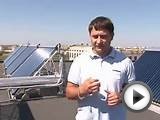 Первый в России "Умный дом" построен в Новочебоксарске!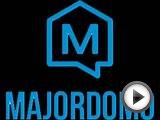 Умный дом MajorDoMo, сцены GPS и графики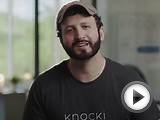 Knocki: сенсорный гаджет для умного дома — преврати любую ...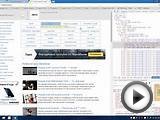 Онлайн радио в среде умного дома MajorDoMo
Проект "Умный дом", Саша Ткаченко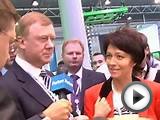 Анатолий Чубайс: проект "Дом" и умные солнечные батареи
Дэколюкс в проекте "Умный дом"
Related posts: