Smart Home
B-tune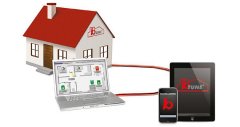 Internet home monitoring and management
Description
Monitoring of remote sites
Equipment
Technical characteristics
Smart house
Using the B-Tune web, communications operators will be able to provide new home management, surveillance, telemedicine and remote collection of internet counters to their subscribers. The simplicity and ease of construction, as well as the attractive price, are important features of the B-Tune web system from such systems.

Users can now independently identify and build all the components of the system and start using the real B-Tune web capabilities. Traditionally, the implementation of the smart house system is a long, labour-intensive and very expensive process. Rotec proposes a new approach to security, monitoring and video surveillance: these opportunities are now available to anyone who wishes and can be implemented as soon as possible. B-Tune web solutions allow for the control and management of all aspects of home ownership using a convenient and understandable graphical interface. Management can be done both inside the house (usually via the internal WiFi network) and externally through the Internet using the communications operator ' s server. At the same time, the cost of the system ' s basic subscription does not exceed the cost of the GSM alarm budget.
The smart house budget system for communications operators.
Through this system, communications operators will be able to provide innovative services to their subscribers:
House comfort (management of engineering systems: lighting, electricity, water and microclimate of premises, and data from temperature, humidity, etc.)
Observation
Premises and fire monitoring
Telemedicine (distance monitoring of health and operational contact of doctor-patient)
Technology system for monitoring and management of remote sites.
A network monitoring and management system for remote equipment can be established through B-Tune web equipment and software. In particular, it is possible to establish a control system on telecommunications hubs, unserviceable buildings with fixed communications equipment, separate telecommunications closets and server rooms.




You might also like: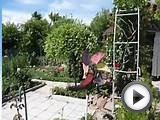 РАЗУМНАЯ ОРГАНИЗАЦИЯ дачного участка, дома. ДИЗАЙН, ДЕКОР ...
Related posts: